Volunteer
You have the ability to Labor, Influence, Facilitate and Engage in our ministry. By using your time and gifts, you can find an area to serve at Liberty Women's Clinic. We need client hospitality and special event volunteers, front desk assistance, prayer warriors…check out the list below! Every role is important.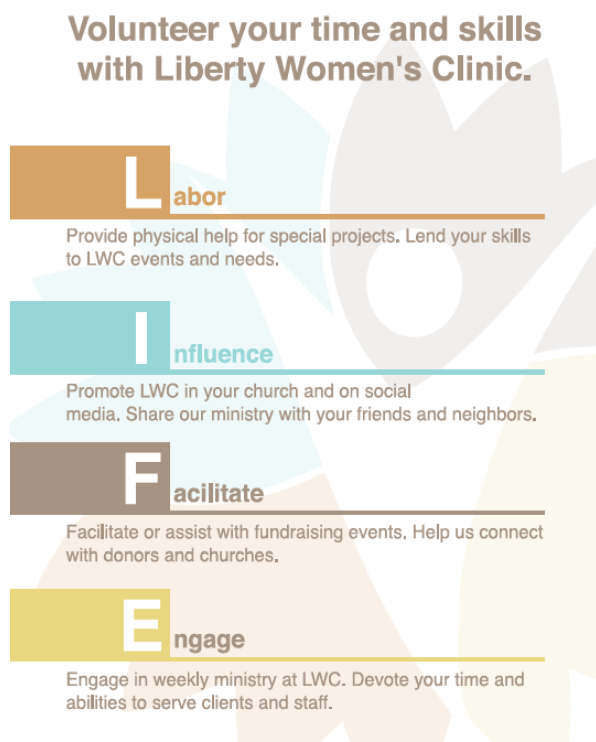 If you are interested in volunteering, please complete this Volunteer Form and mail to:
Jayme Paul
Liberty Women's Clinic
1532 NE 96th Street, Suite B
Liberty, MO 64068
Once you have filled out the form above, and have been contacted about ENGAGING in clinic ministry, please complete this application.